Point of Interest Database

Point of interest data can be used for many types of mapping purposes. GeoTechnologies's unique data lineup includes station entrances, intersections and highway facilities. We constantly survey and collect facility information across Japan to ensure it is the most up to date possible. Station, station entrance and general facility data are available in multiple languages.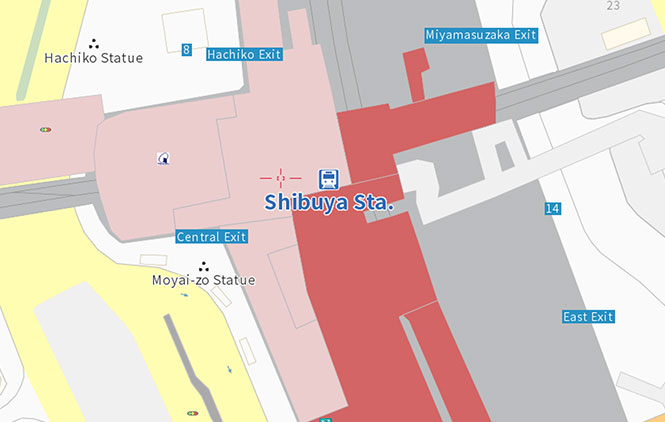 Rail Stations and Station Entrances
GeoTechnologies's point of interest data contains locations of stations across Japan, as well as their entrances.
- Location data of stations and station entrances across Japan is available
- Data for each station data is linked by type, such as shinkansen bullet train, railroad company by abbreviation and railway
- Data for each station is also linked to the station entrance name, its reading (pronunciation), as well as its latitude and longitude
- Data is also available in English, Chinese (traditional and simplified) and Korean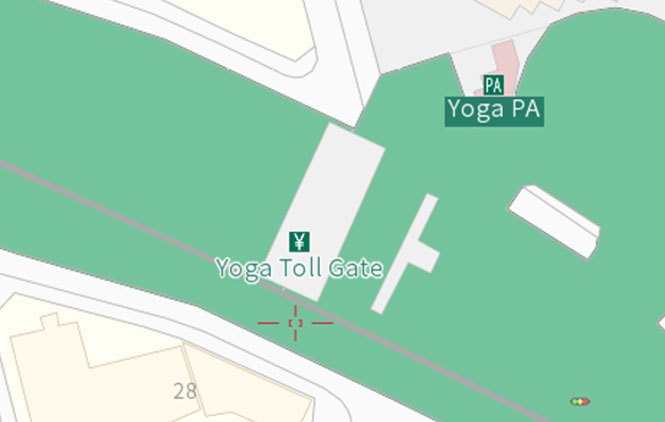 Highway Facilities
This point of interest data provides information about highway exits and toll gates.
- Road facility data shows highway exits, junctions and toll gate locations
- Road facility location data is linked to entrances, exits and direction toward or away from Tokyo
- This data also comes with guide point data for car navigation systems
Intersections
This point of interest data features intersections throughout Japan, with their names, latitudes and longitudes attached.
- Each intersection is linked to its name, reading (pronunciation), latitude, longitude, postal code and address (block)
- This data can be used to locate intersections with streetlights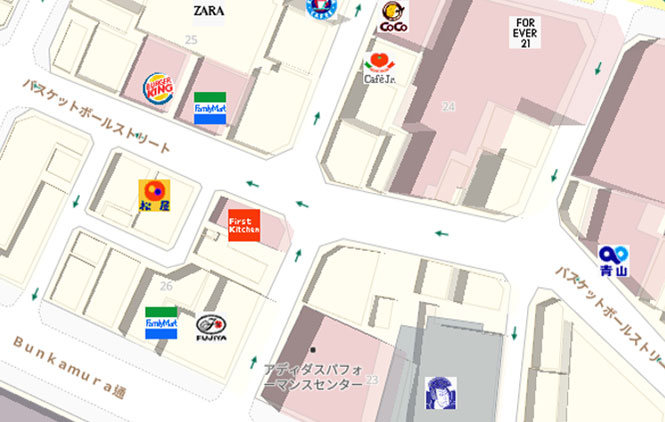 General Facilities
General facilities data primarily shows public facilities such as schools, hospitals and tourist attractions.
- This data covers public facilities throughout Japan, such as schools, government offices, police stations and libraries
- Also covers hospitals, parks, museums, temples, shrines, castles and tourist attractions
- The data for each facility includes the name, reading (pronunciation), address, latitude, longitude and parking lot entrance/exit information
- This data is also available in English, Chinese (traditional and simplified) and Korean

List of Facility Changes
Information on facility openings has been collected up to three years in advance.
- In addition to accurate, current data included in regular map updates, information about planned new facilities up to three years in advance is also available
- Data includes information about facility openings, reconstructions, repairs, relocations, mergers, temporary closures, permanent closures, demolition and area development
- For each facility, precise latitude and longitude coordinates are included
- This data can be used in area-specific marketing or urban planning activities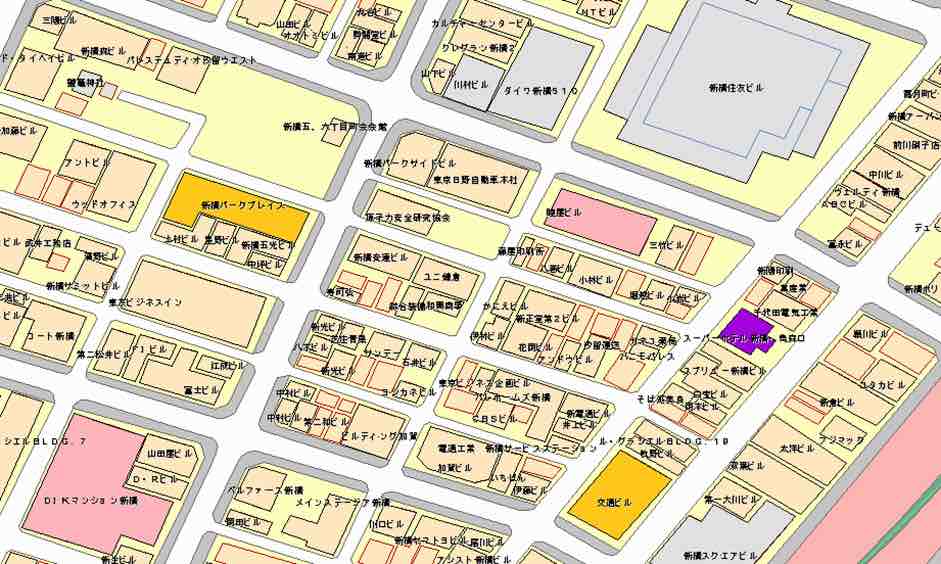 Building Names
Names of residential, office, facility, and store buildings
- Includes building name data on condominiums, apartment buildings, housing projects, restaurants, stores, buildings, facilities for education, accommodations, religion, culture, entertainment, etc.
- Floor number information that indicates the heights of buildings is also provided
- This data can be used for displaying building names on maps and searching for establishments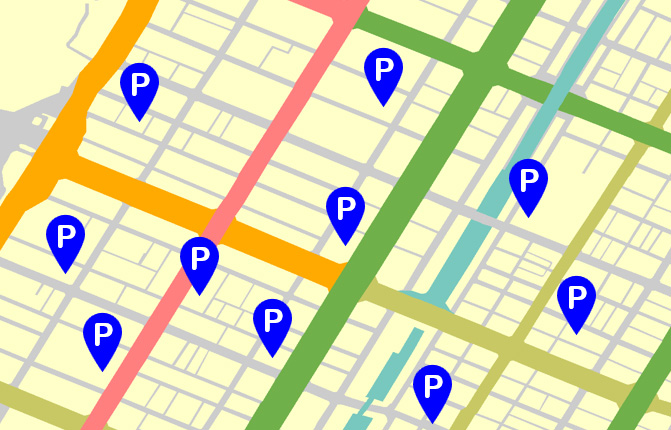 Parking Lots
Data for parking lots that includes both business and parking restriction information
- Data contains information about parking spots across Japan on a per-prefecture basis
- The name, reading (pronunciation), latitude and longitude, address (town and block), and detailed information of each parking spot is provided
- Additional languages, including English, Chinese (Traditional and Simplified), Korean, and Japanese, are supported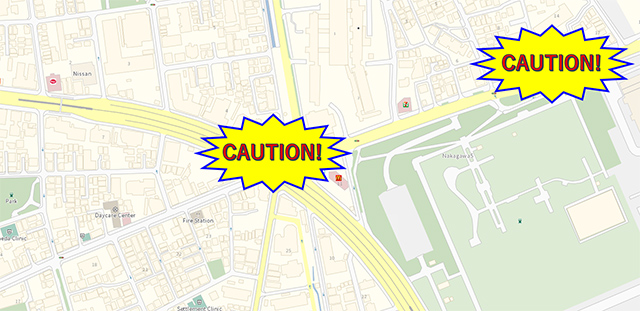 Frequent Traffic Accident Points
Data for Intersections and expressways where accidents are known to frequently occur are provided to help improve road safety.
By specifying places where accidents commonly occur beforehand, maps can be used for proposing effective road safety measures and road environment improvement.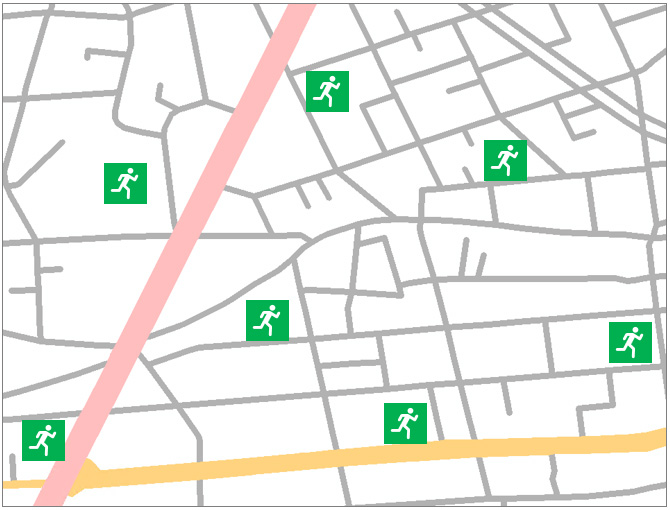 Evacuation Centers
Data on emergency evacuation facilities (publicized by the Cabinet Office)
- Data containing emergency evacuation centers across Japan on a per-prefecture basis
- Evacuation centers include schools, community/regional centers, parks, gymnasiums, playgrounds, open spaces, nursery schools, kindergartens, halls, theaters, baseball fields, temples and roadside stations