Map Display

The MapFan database produces maps optimized for a diverse range of devices such as car navigation systems, PCs and smartphones. The database covers all areas of Japan, including highly detailed City Maps in Japan and major cities around the world. It also supports flexible secondary applications such as printing or copying maps.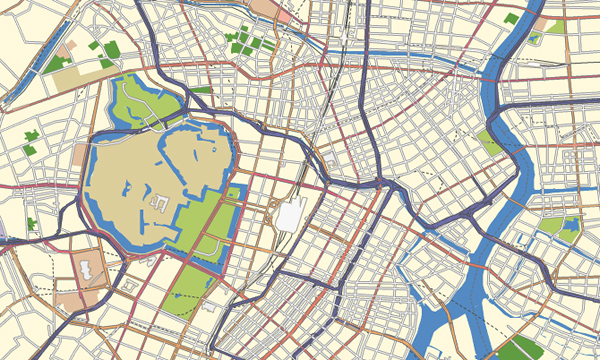 Wide Map
(1:25,000 scale)
A basic, small- to medium-scale map covering the whole country
- Eight scales to choose from for the best map display
* Top (1:3,200,000‒1:25,600,000), middle (1:200,000‒1:1,600,000), base (1:12,500‒1:100,000)
- Vector data created with polylines and polygons of various types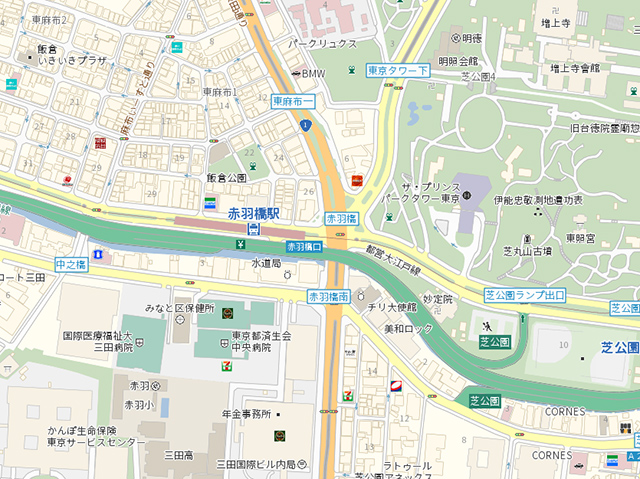 Detailed Maps
(City Maps, 1:2,500 scale)
A large-scale map showing individual buildings
- Polygons and polylines sorted by type (150 types or more)
- Features and annotations designed for visibility (350 types or more)
- All buildings are polygonised, with data provided for each of them
- Map annotation icons and contour lines (5 m intervals) are available as a set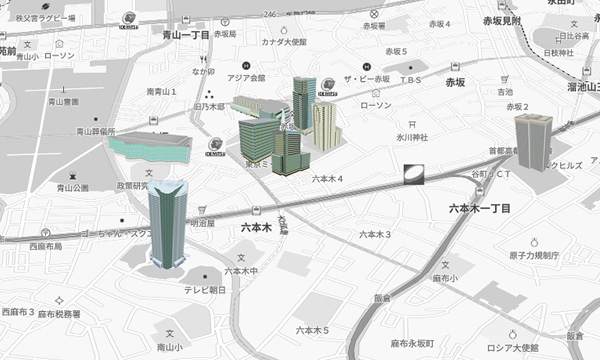 3D Landmark Icons
3D icon data of famous buildings and sightseeing spots in urban areas
- 3D landmark icons created from famous buildings
- Combined use of 3D landmark icons with our location data allows the icons to be displayed on a map
- Arrangement of 3D landmarks on a flat map makes reaching the destination easier
Contour
Polyline data to draw contour lines on the map
Wide-area map: contour intervals of 50-10 meters
Detailed map (City Map): contour intervals of 5 meters
Useful for investigating flood damage caused by tsunami and landslide disasters, etc.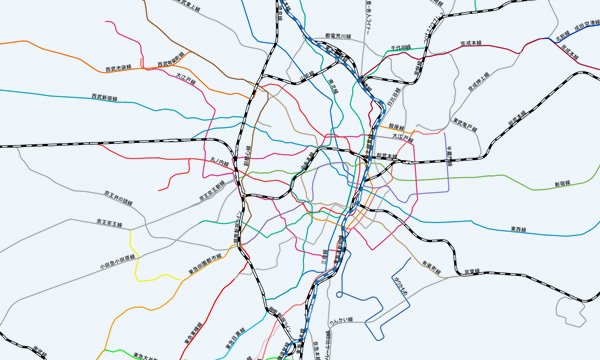 Railroad Networks
JR and other railway company lines are represented in their specified colors
All lines, including those of JR, other private railroad companies, monorail lines, cable car lines, and tram lines are stored as network data. This data can be combined with additionally provided station/line name point data to allow various map representations to be displayed.